Product Information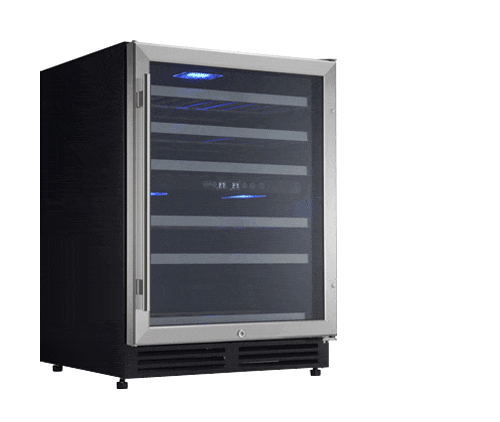 Serious about a good vintage? If you're a wine enthusiast you'll know how import it is to store your prized bottles in optimal conditions. The electriQ wine cooler makes maintaining your bottles simple, easily storing up to 51 average 750cl bottles, giving prime temperature conditions to both white and red. The cooler is not only practical but makes for a great focal point when you're entertaining.
SOPHISTICATED STORAGE
Store your wine in style. Modern elegance, the electriQ wine cooler has a sleek stainless steel front with a black exterior, fitting into your kitchen beautifully. Featuring premium solid wooden shelves and a sleek, smoked glass door. A soft blue interior light will showcase your collection whilst digital touch controls with a clear white LED backlight make the cooler easy to control.
Install the cooler under your counter or free-standing, with a reversible door and adjustable feet installation has been made easier. The wine cooler is unbranded giving it a clean finish that will coordinate effortlessly with your existing appliances.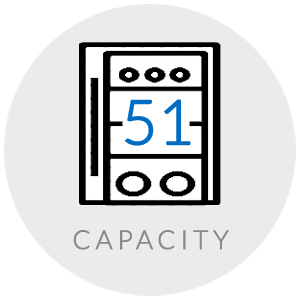 51 BOTTLES
Boasting of an outstanding 150L capacity this electriQ wine cooler can hold more than just your favourites, storing up to 51 average sized 75cl bottles.
This quality wine cooler from electriQ holds 5 full and 1 half solid wooden shelves. The shelves can be slid out, enabling you to take a closer look at the bottle you're selecting.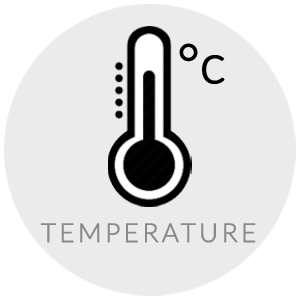 TEMPERATURE CONTROL
This wine cooler has dual temperature storage zones. Perfect for those who enjoy both white and red wines, as this cooler has a section dedicated to each. The upper section of the wine cooler is perfect for white wines, with a temperature range of 5-12°C. The lower section ranges from 12-22°C, ideal for reds.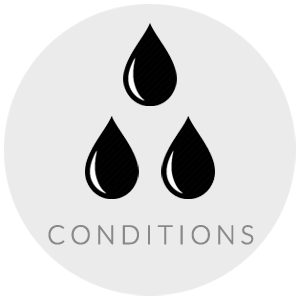 PERFECT CONDITIONS
Investing in the electriQ wine cooler will give you peace of mind that your bottles will be stored in prime condition. The cooler has humidity control, meaning the corks and labels of the bottles won't dry out, and with good ventilation a damp atmosphere and mould are prevented. When opened the cooler can easily recover its interior temperature quickly as it has fan cooling, and with a charcoal filter your wines are protected from contamination.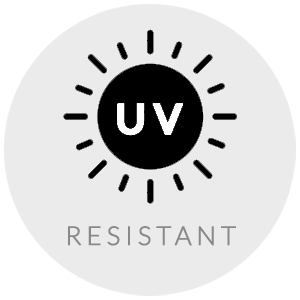 PROTECT YOUR COLLECTION
Wine constantly develops and reacts to its surroundings. The electriQ wine cooler features a double glazed, toughened, smoked and UV protected glass door. This premium door design ensures your collection is well insulated and protected from the damages sunlight can incur.
With a lock and key you can physically protect your wine collection. Ideal for protection against curious little handles and protecting your Veuve Clicquot from pilfering guests.
DIMENSIONS: W59.5 x D57.5 x H82 cm
FEATURES
Holds up to 51 bottles - 75cl standard wine bottles
Store white wine at the top & red wine at the bottom
If storing champagne a shelf at the top will need to be removed to accommodate the bottle shape & size
Quality wooden sliding shelves - 5 Full shelves & 1 half shelf
Double glazed, toughened glass door to insulate your collection
Smoked, UV protected glass door, protecting wine from the effects of sunlight
Soft blue LED lighting, showcasing your vintages beautifully
Lock and key to keep your vintages safe
Upper temperature - 5-12°C
Lower temperature - 12-22°C
Easy to use digital touch controls
Compressor driven, delivers powerful cooling & maintains a stable temperature
Humidifier moistens air, providing optimum storage conditions
Active charcoal filter prevents wine contamination
Frost free
PTC Heater
Under-counter or freestanding installation
Adjustable feet (75mm) for the perfect fit
Rear back material - pre-coated metal back
Reversible door for easier installation
Stylish black exterior with stainless steel door trim
Noise level – 40-42dB won't disturb your household
Energy rating - B