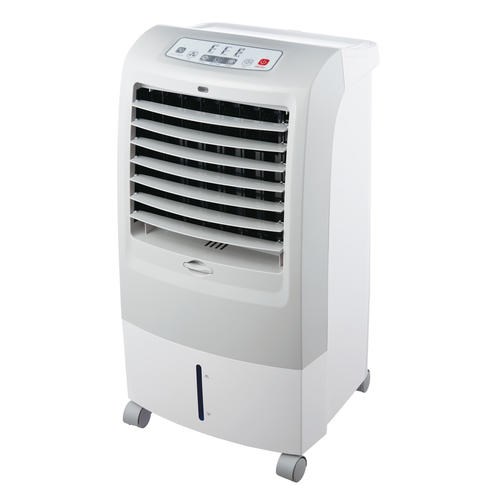 Portable cooling without compromise
Feeling hot and stuffy? Don't sweat, we have the perfect solution for you. The AC150E 2-in-1 air cooler from electriQ is designed to keep you both cool and comfortable no matter the heat. This portable air cooler delivers impressive spot cool performance up to 4 metres and can be used straight from the box. The beauty of the AC150E air cooler is that it generates a steady stream of cold air through evaporation, which unlike conventional air conditioners doesn't require the need for venting or any installation.
Evaporative cooling also has the added benefit of conditioning the air with more moisture for added comfort. Simply add water or ice to the 15L water tank and enjoy cool air almost day long. The AC150E air cooler is perfect for using in well ventilated rooms.
Why is this cooler right for you?
Directional louvers
Washable dust filter that cleans the air
Handle and castor wheels for great mobility
Water tank indicator
Spot cooling within 4 metres range
Quiet operation
Oscillation function for improved air flow
15 litre water tank + ice box for added cooling
Environmentally friendly, refrigerant free and economical
Air cooler, humidifier and air purifier
Humidifies as it cools
Very low running costs – less than a light bulb
Slim Compact Design
Easy to use controls
3 fan speeds
Great for Home, Office or outdoor use
Contemporary design
Technical Information:
Water Tank 15 litres
Running Current 0.5 Amps
Air Flow 410 m3/hr
Noise Max 57db
Power supply 230V/50Hz
Rated Input 60 Watt
Dimensions:
Dimensions 390 x 350 x 705mm
Weight: 7.62kg